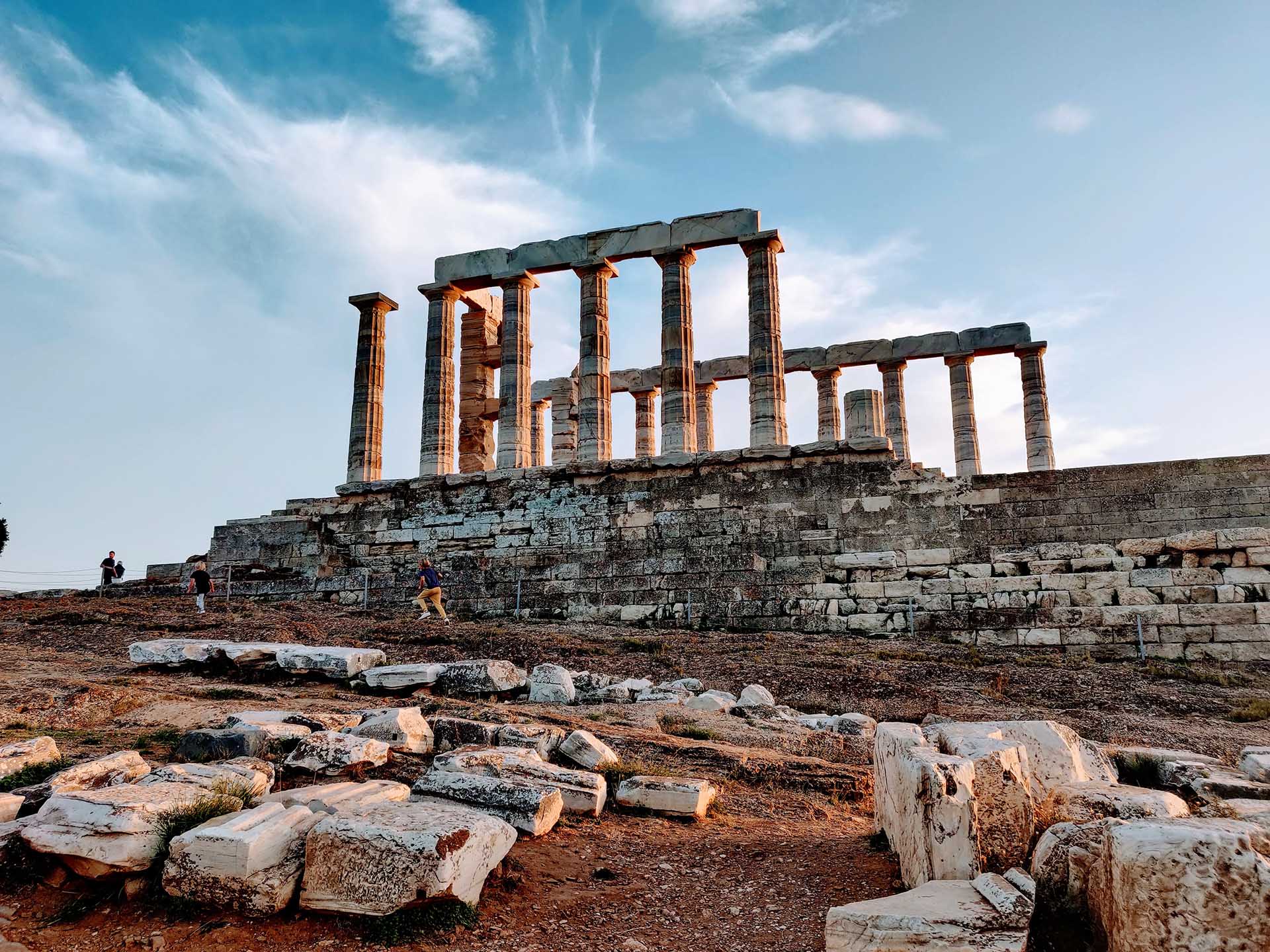 A visit to the magical Temple of Poseidon at Sounion
Just a short drive from Athens is the 5th-century BC temple dedicated to the sea god himself, with an aura (and sunset) that continues to captivate visitors.
The Temple of Poseidon in Sounion has always had a special place in the hearts of visitors. Built at the same time as the Parthenon, during Athens' Golden Age, it wasn't just a site of worship of the sea god Poseidon (whose bronze statue stood more than 6m tall at its centre) but – positioned high above the sea on the southeastern tip of Attica – it was an indication for sailors returning to Piraeus that they were almost home.
Less than an hour's drive from Athens, the Temple of Poseidon continues to enthral visitors today who can combine a visit the archaeological site with time at the nearby beach. Where else can you swim in beautifully clear water and gaze up at the marble-white columns of a 5th-century BC temple?
Naturally, you'll have been tempted by the beaches, bars and restaurants along the Athens Riviera as you make the short drive from the city centre, but Sounio beach – with its views into the Saronic Gulf – feels like it should be on the island.
The highlight, of course, is feeling the aura of the temple. On a clear day, you can make out the islands of Kea, Kythnos and even Serifos to the southeast and Aegina to the west.
It was all too much for the 19th-century British poet and philhellene Lord Byron, who felt compelled to scratch his name in one of the rocks of the temple. And at the end of the day, you'll be treated to one of the most magical sunsets of your life.
Source: discovergreece.com